Thank you for visiting the Friends of Strong Gift Shop. PLEASE NOTE: Our current hours are 9 a.m. to 5 p.m. Monday – Friday and we are closed on the weekend. Orders placed over the weekend are delivered on Monday mornings.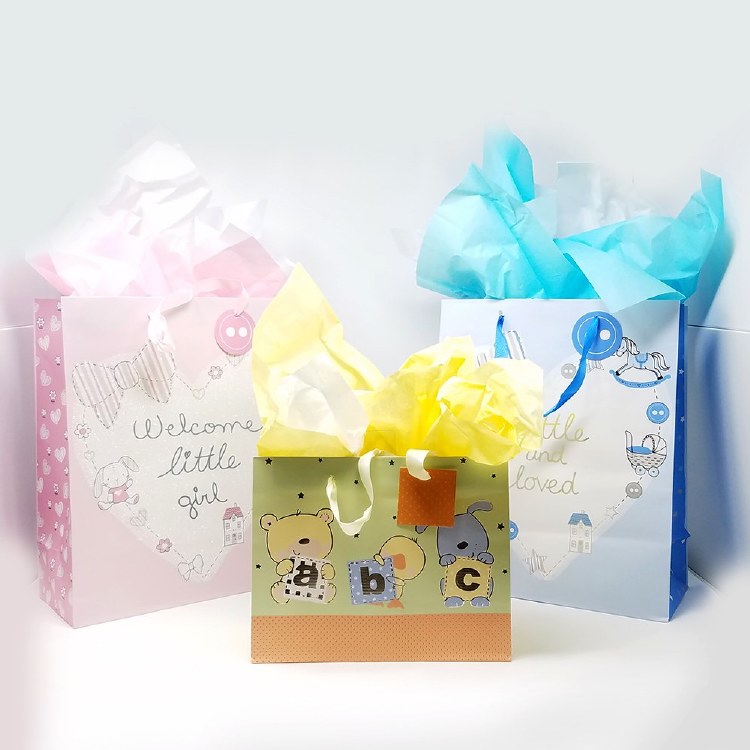 Newborn Themed Gift Bag w/Tissue Paper
$3.99
Let us choose one of our assorted newborn-themed gift bags to package your celebratory gift in an unforgettable presentation for the new mom and/or dad. Each bag also includes free tissue paper for that classic touch!
Code - 0000000175319