Thank you for visiting the Friends of Strong Gift Shop. PLEASE NOTE: Our current hours are 9 a.m. to 5 p.m. Monday – Friday and we are closed on the weekend. Orders placed over the weekend are delivered on Monday mornings.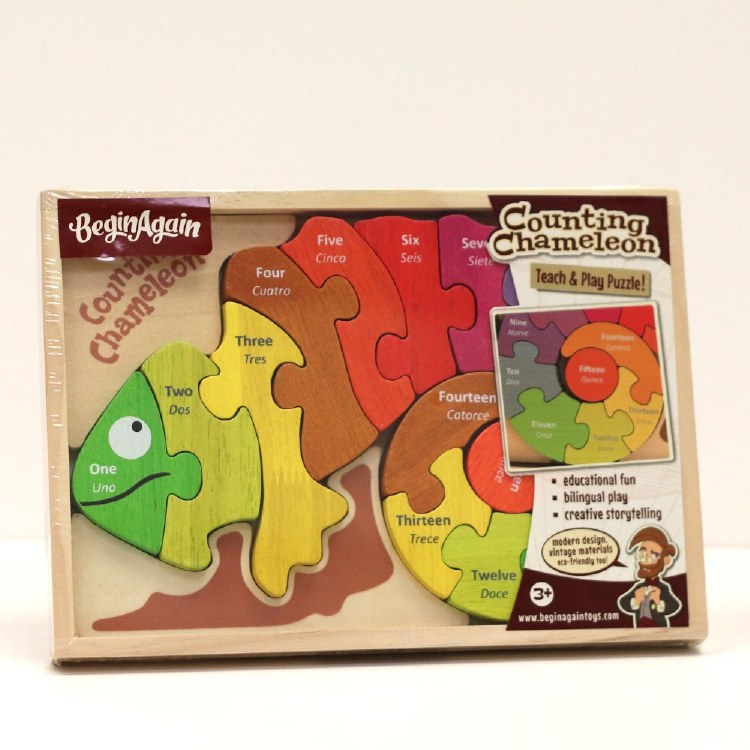 Counting Chameleon Teach and Play Puzzle by Begin Again
$26.99
Meet the chameleon that s just too cool and colorful to camouflage Counting Chameleon Wooden Number Puzzle for toddlers is a rainbow of counting fun that teaches more than what meets the eye. Each piece has a number, from one to fifteen on one side, and the number words spelled out in English and Spanish on the other.
Code - 810202020177