Thank you for visiting the Friends of Strong Gift Shop. Our online store is open 24x7 and
our physical store at the hospital is open 10 a.m. to 4 p.m. eastern time Monday-Friday.
Thank you for your patronage and support.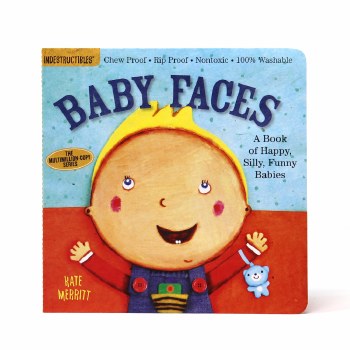 Indestructibles Brand Story Books - Assorted Titles
$5.95
Chew proof, rip proof, nontoxic, and 100% washable, indestructibles are baby-approved books that "babies can really sink their gums into," and feature an assortment of age-appropriate titles, such as "Baby Faces," "Baby, Let's Count," "Baby, See the Colors," and many more.

*Assorted Titles - Let us choose one for you.
Code - 9780761193623