Thank you for visiting the Friends of Strong Gift Shop. PLEASE NOTE: Our current hours are 10 a.m. to 4 p.m. Monday – Friday and we are closed on the weekend. Orders placed over the weekend are delivered on Monday mornings.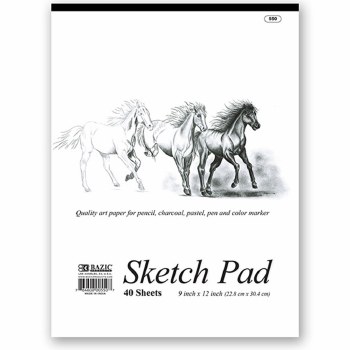 40-Sheet Artist's Sketch Pad
$4.99
Every kid loves to doodle. Help them build their creativity with this 9- x 12-inch Artist's Sketch Pad featuring 40 sheets of quality art paper for pencil, charcoal, pastel, pen and color marker.
Code - 0764608005507