Thank you for visiting the Friends of Strong Gift Shop. PLEASE NOTE: Our current hours are 9 a.m. to 5 p.m. Monday – Friday and we are closed on the weekend. Orders placed over the weekend are delivered on Monday mornings.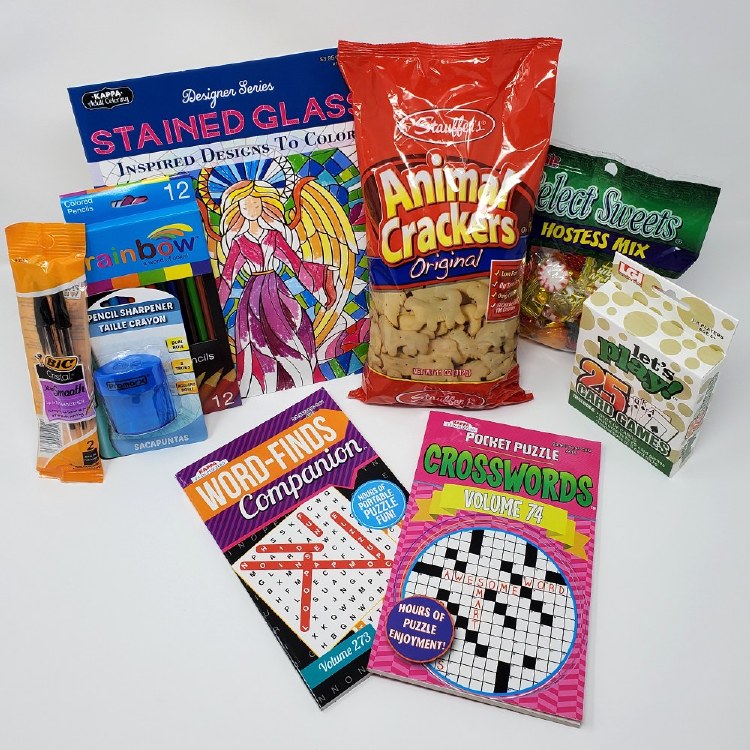 Teen Pastime & Comfort Bundle
$29.99
They ll pass the time in comfort with this lovely assortment of puzzle books and treats. Each bundle includes one word search puzzle book, one cross word puzzle book, one BiC pen two-pack, one 12-pack rainbow colored pencils and pencil sharpener, one adult coloring book (themes vary), one card games box kit, one 11 oz. bag of animal crackers, and one 9 oz. bag of hard candies - all thoughtfully wrapped in a large gift bag. Some items in gift bundle may be substituted with other items of same value, if out of stock.
Code - 000000309936