Thank you for visiting the Friends of Strong Gift Shop. Our online store is open 24x7 and
our physical store at the hospital is open 9 a.m. to 4 p.m. eastern time Monday-Friday.
Thank you for your patronage and support.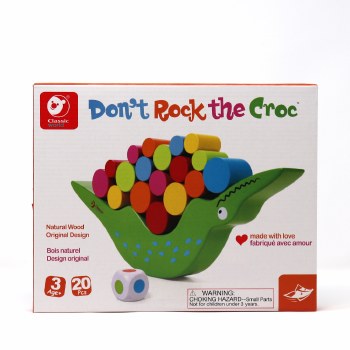 WISHLIST - Don't Rock the Croc Game
$16.99
Don't upset the crocodile! Kids age 3+ place the colorful woooden pieces on the croc's belly and make sure they're always balanced - or else all the pieces will tumble off. A game of balance and precision, "Don't Rock the Croc" develops dexterity, color recognition, and hand-eye coordination.

*This is a Wish List Item: Each "Don't Rock the Croc" game you purchase goes directly to the Child Life Program at Golisano Children's Hospital at Strong.
Code - 0000000070232